When I saw this transfer method on the blog of the goddess who is
Rosemary Barnes
, I was intrigued.
Because I live in Hooterville, I couldn't find them at Michaels', so I searched the intarwebs for one of them there ChartPak Splendid Blenders. I probably could have taken the Cannonball Express over to Pixley, but I figured I could do it online since Alf & Ralph Monroe got the DSL connection workin' here.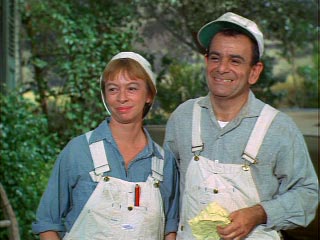 I couldn't find one to save my life. I *did* find a
ChartPak Blender
, so although it did not proclaim its splendidness on the label, I ordered 3.
They don't seem to work. Does anyone (A) know what I'm doing wrong (I'm using a toner copier print, not an inkjet print), (B) if this marker is the same thing as a Splendid Blender, and (C) what time the next train to Pixley arrives?
UPDATE: I underestimated the importance of burnishing after using the blender pen. One of my mother's vintage cream soup spoons did the trick!